Property Appraisal Report
Editor Team
What is an appraisal report or real estate valuation?
What are details included in an appraisal report?
Property Appraisal Report In Turkey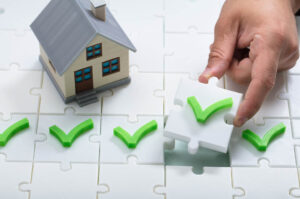 A real estate appraisal report is a document that shows the monetary value of the real estate in Turkish Lira and foreign currencies by the SPK licensed appraisal experts to determine the value of any real estate at the request of a person or organization. Since the report is the responsibility of the buyer in the sale of real estate, the buyer has the obligation to pay its cost. The government wants to have the market value of the property rather than relying on declaration value. Previously a seller would declare a much lower sales amount in order to avoid paying higher conveyance tax. Therefore a valuation report is used as an indicator of the property for tax calculation.
Real Estate Valuation Method
If you consider buying a property in Turkey, you need to be sure about the value of the property that you will buy. There are 2 types of appraisal reports; Real Estate Valuation and Project Valuation with a feasibility report.
A real estate valuation report contains:
The title deed information,
Location on map and location information,
Actual photos,
Similar property prices,
Price prediction of the property
Checking the debt condition, technical condition checks at the municipality and at Land Registry and Cadastre General Directorate.
A property appraisal report may contain more qualifications and conditions according to your demand and property features. Experts prepare your appraisal reports generally one of below three different methods depending on the qualification of the real estate:
Comparison of the Precedents Method – The property is compared between several similar properties