Costs and Living in Istanbul
Editor Team
Costs and Living in Istanbul
Istanbul is the highest populated city in Turkey, with a population of over 18 Million citizens and residences from other countries, of course, the cost of living is also very high in Istanbul comparing to the other cities but the salaries are also high and you can find a lot of jobs opportunities comparing to other cities, an income equal to the 2x minimum salary of Turkey can be enough to live in Istanbul but if you are looking for retirement or holiday home Istanbul cannot be the best option for you, it's better to look around cities nearby to the Istanbul or other cities close to the Aegean sea.
Let's not forget to mention Istanbul is an international multicultural city once the Byzantine and Ottoman empires' capital, Istanbul is a truly urban cultural melting pot.
Founded as Byzantion by Megarian colonists in 660 BCE, and renamed as Constantinople in 330 CE, the city grew in size and influence, becoming a beacon of the Silk Road and one of the most important cities in history.
On your visit to Istanbul, you should not forget to pay a visit to prince island by ferry boats, and after arriving on the Island you can take a rental bicycle and have a nice island tour.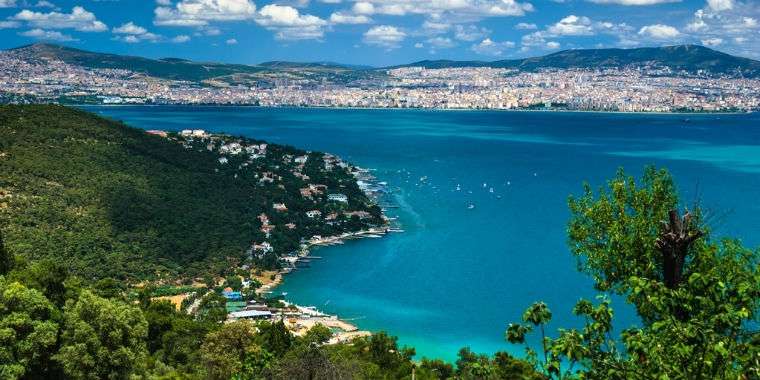 According to the source, Byzantine Emperor Justin II had built a palace and monastery on Büyükada Island of Princes Islands in C.E. 569.
There are several historical buildings on Büyükada, such as the Hagia Yorgi Greek Orthodox Church and Monastery dating back to the 6th century, the Agios Dimitrios Church, and the Hamidiye Mosque built by Abdul Hamid II. The pier was constructed and designed by Armenian architect Mihran Azaryan.