Top 3 Best Ranking Courier (Cargo) in Turkey
Editor Team
Top 3 Best Ranking Cargo or Courier Companies in Turkey 2021
Which are the fastest and safest shipping or cargo companies in Turkey 2021? Courier companies, which deliver many products to their customers' homes, are at the center of their positive and negative reviews. The companies that deliver the shopping made to their customers in the days of the proliferation of digital shopping are criticized a lot in cases such as the disruptions in these deliveries, late deliveries, and products that are not delivered to the person. In this regard, people who will receive cargo want to choose the fastest and most reliable cargo company by doing research.
This review is based on the local Turkish citizens' satisfaction and delivers quality at the same time customer services quilty,
PTT Kargo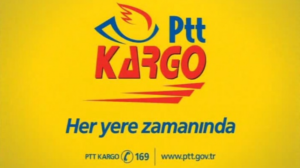 PTT Cargo, one of the largest cargo companies in Turkey, can easily reach all of its customers thanks to its thousands of branches located all over our country. The firm, which is fast and reliable in this regard, has gained customer trust with the number of branches and transportation even to the remotest points of the country compared to other companies.
Yurtiçi Kargo
Yurtiçi Kargo has agreements with major online shopping sites and is offered to customers as an alternative for purchases made from these sites. Preferred by thousands of people, the cargo company has gained customer satisfaction with its short delivery time. The cargo company loved by customers is one of the biggest companies in this field with its number of branches throughout Turkey.
MNG Kargo
One of the oldest companies among the cargo companies is MNG Kargod. With its previous field experience, the company that occupies a large place in the sector is the most competitive company, Domestic Cargo. The company, which is a large company and takes into account the criticisms of its customers, draws attention to this issue.
Is UPS Cargo the fastest shipping company? UPS Cargo, which is new in our country compared to other cargo companies, stands out as a fast-growing and fast-growing cargo company. The biggest impact on this development is smooth deliveries and customer satisfaction.